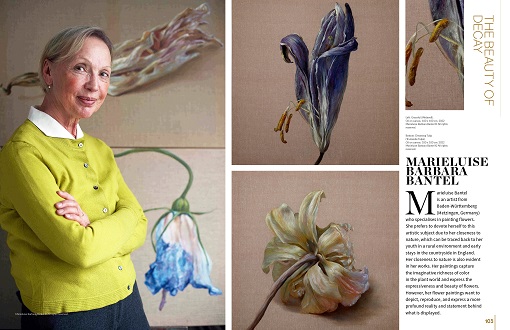 Marieluise Bantel is represented with 16 pages in the internationally renowned journal "Art Market Magazine" (issue 67, February 2022). The theme is her current project "The Beauty of Decay" and the statements behind the flower paintings in this series. The article in the magazine shows a selection of her flower paintings and explains how these still lifes are to be classified.
Art Market Magazine is a leading art magazine for contemporary art and is distributed worldwide.
To read the full article and see the paintings better, please click here (full article).