On Wednesday (26 February 2020) the award ceremony for the "Ash Wednesday Art Prize" took place in Stuttgart. The prize was offered by the Freie Kunstschule Stuttgart – Academy of Art and Design. The first prize of 500 Euro was awarded this year to Marieluise Bantel. The members of the competition jury were all renowned art connoisseurs with a high level of expertise: the art commissioner of the Protestant Regional Church of Württemberg, Church Councilor Reinhard Lambert Auer, Dr. Dr. Michael Eckert of the Catholic Theological Faculty of the University of Tübingen, Rector Martin R. Handschuh of the Freie Kunstschule Stuttgart, Rolf Kilian, visual artist and lecturer at the art school, and the former art commissioner of the Diocese of Würzburg, Cathedral Capitular Dr. Jürgen Lenssen. About 40 people attended the award ceremony in the lecture hall of the Freie Kunstschule and listened to the subsequent lectures.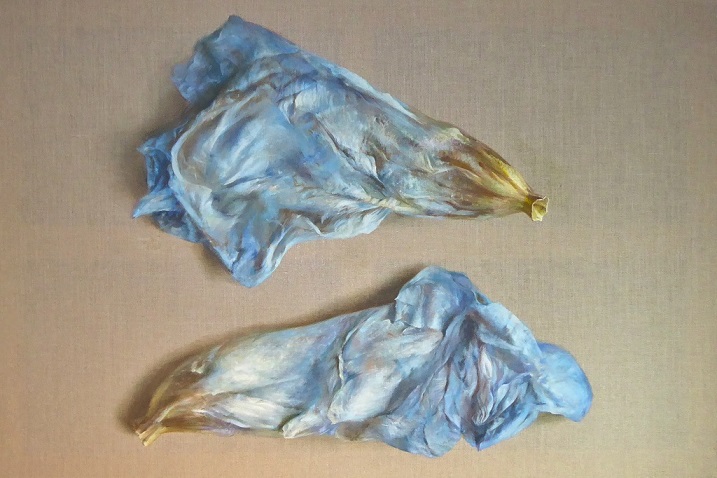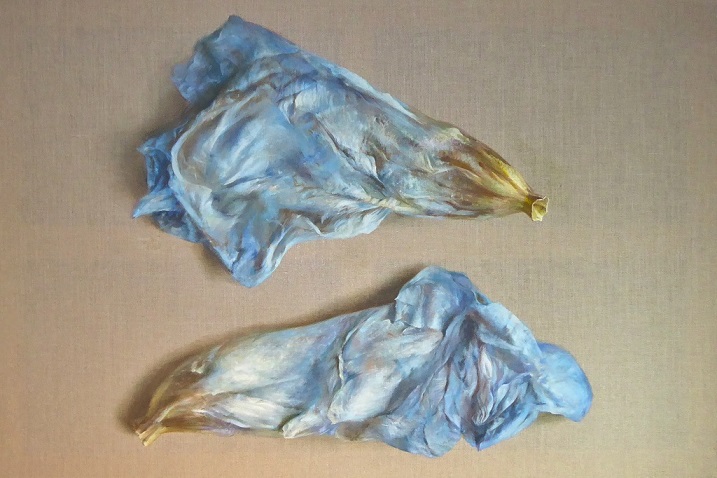 Of the three winners, Marieluise Bantel from Metzingen took first place. She submitted two pictures for the competition, which were both awarded prizes together, as a kind of diptych, so to speak. Her works show faded plants. The painting "Change" shows two hibiscus petals, the other painting "Misdemeanour" shows an iris. She shows the passing old, which is often scornfully perceived. Yet it is precisely in the process of change from young to old that a special beauty can be seen.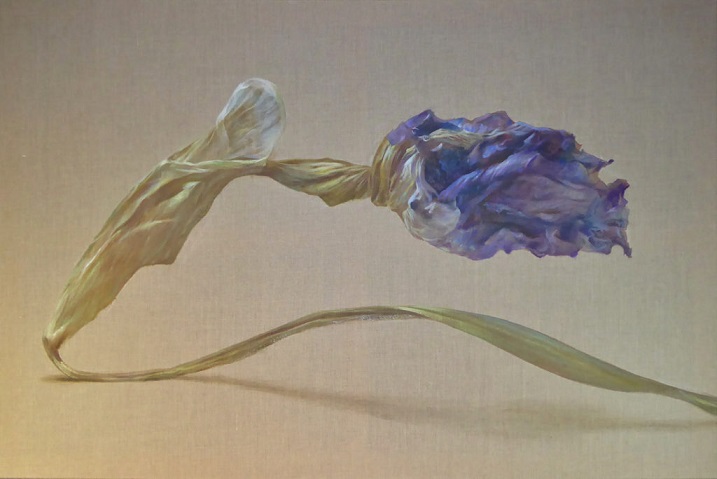 The event was opened by Rector Martin R. Handschuh with a thoughtful and content-rich welcoming speech. He addressed the significance of Ash Wednesday and referred to the connection between religion and art, also in a historical context. After the welcoming address by Rector Martin R. Handschuh, the very interesting ceremonial address was followed by Dr. Michael Kessler, M.A., the former chairman of the Kunstverein der Diözese Rottenburg – Stuttgart, who has a very high reputation, not least because of his work as curator of over 200 exhibitions. Kessler's lecture dealt in depth with the philosophers Heidegger and Sloterdijk, before finally referring to Hölderlin to frame and specify the topic intellectually as well.
In the subsequent tribute to the prizewinners, Dr. Kessler praised the first-prize winner Marieluise Bantel in front of the audience, saying, among other things: "Her painterly quality is of the highest order." This recognition was followed by the presentation of the certificate, the bouquet of flowers.