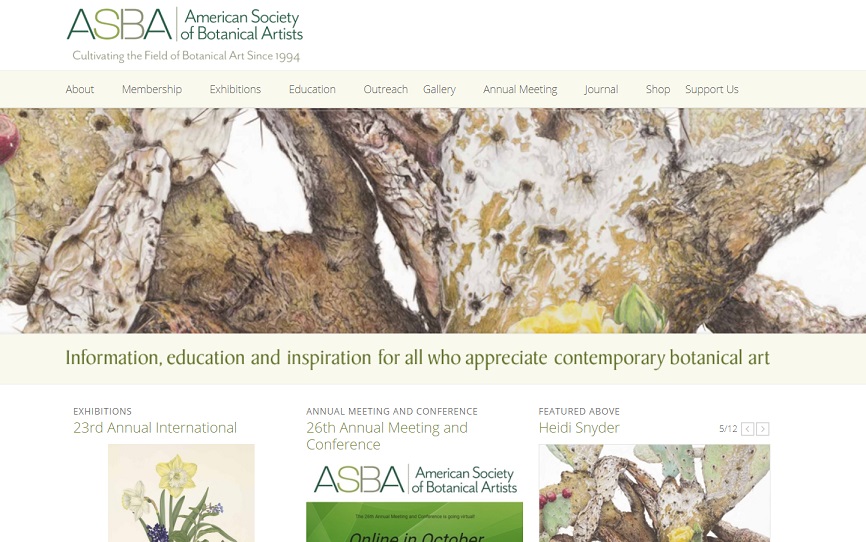 Flower painting is a speciality that is increasingly in demand. This is perhaps also due to the fact that only artists who also have a personal passion for flowers and their artistic representation specialise in this field. One organisation in which flower artists come together is the American Society of Botanical Artists (Website). The association of floral artists is a guarantor for high-quality contemporary botanical art. Now the flower painter Marieluise Barbara Bantel is also a member of the ASBA and can be found in the organisation's artist gallery.
The non-profit organisation ASBA has been cultivating the field of botanical art since 1994, with a mission to promote public awareness of and development of contemporary botanical art. ASBA recognises the high standards of art created by its members and promotes the artists. It also creates awareness of botanical art as a living art form through exhibitions in major museums around the globe. It aims to enrich the lives of its members and the general public through botanical art. ASBA is also dedicated to honouring the rich tradition and history of botanical art. On the other hand, the organisation also uses the power of botanical art to raise ecological awareness.
For flower artist Marieluise Bantel, these were all very good arguments for joining the ASBA. Her flower painting can be found there in the members' gallery.