In the garden was the name of the exhibition, which took place from 21 August to 13 Oct. 2016 in the historic estate Filseck Castle.
In the corridors and in the Leutrum Hall of the castle the paintings of Mrs. Bantel were exhibited. At the opening of the exhibition Professor Dr. Friedrich Schumm (1st chairman of the "Förderkreis Filseck Castle") welcomed the audience. Martin Handschuh, rector of the "Freie Kunstschule" in Stuttgart introduced the exhibition with an interesting lecture. The organist Winfried Klaffke and Viola Ambacher accompanied the opening of the exhibition with Viennese coffee house music.
The newspaper Südwest Presse reported about the exhibition in an article: click here.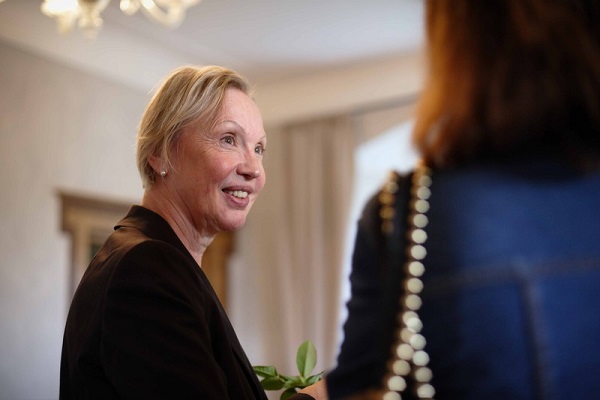 Photos: Roman Ryzhov