Floral art is the artistic exploration of plants, for example through flower painting. With the flower painting of a hydrangea from the series "The beauty of Decay", the artist Marieluise Bantel was represented at the art festival Swiss Art Expo 2022 from 24 to 28 August 2022. The painting Bantel showed at the festival is called "Marble" (oil on canvas, 100x100cm).
The Swiss Art Expo took place in Zurich's main railway station under the sculpture "L'ange protecteur" by Niki de St. Phalle. The SBB Eventhalle is a place with a lot of visitor traffic, as around 80,000 passers-by spend time in the event hall every day. Admission to the Swiss Art Expo 2022 was free of charge. The art festival was accompanied by events at which many artists were present. Marieluise Bantel also personally explained her art to interested Floral Art lovers on one day.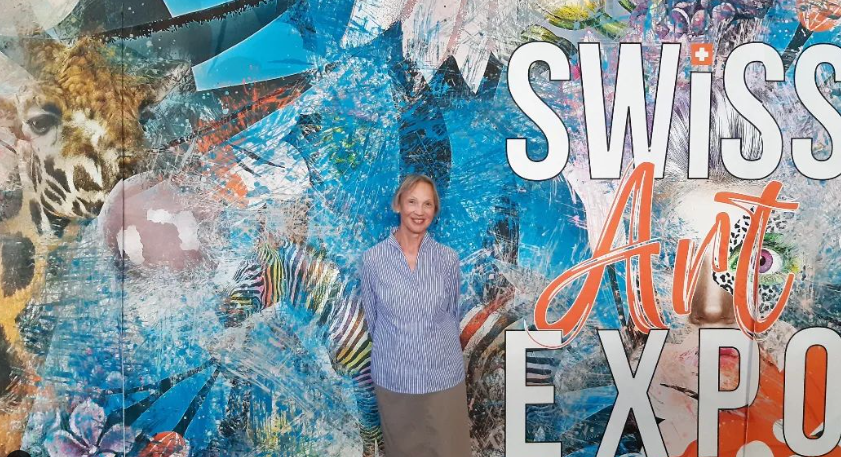 Marieluise Bantel's participation in the event came about through her participation in a project (Project Zürich 4.0 Artbox.Projects). Here, artists could apply to participate in the event in Switzerland. Only the 10 finalists were invited to participate in the art festival as exclusive guests. Marieluise Bantel was one of these ten finalists with her work. Accordingly, her flower painting was picked up in Germany by the project organiser who awarded the artist as a finalist, so that it could be presented at the event.