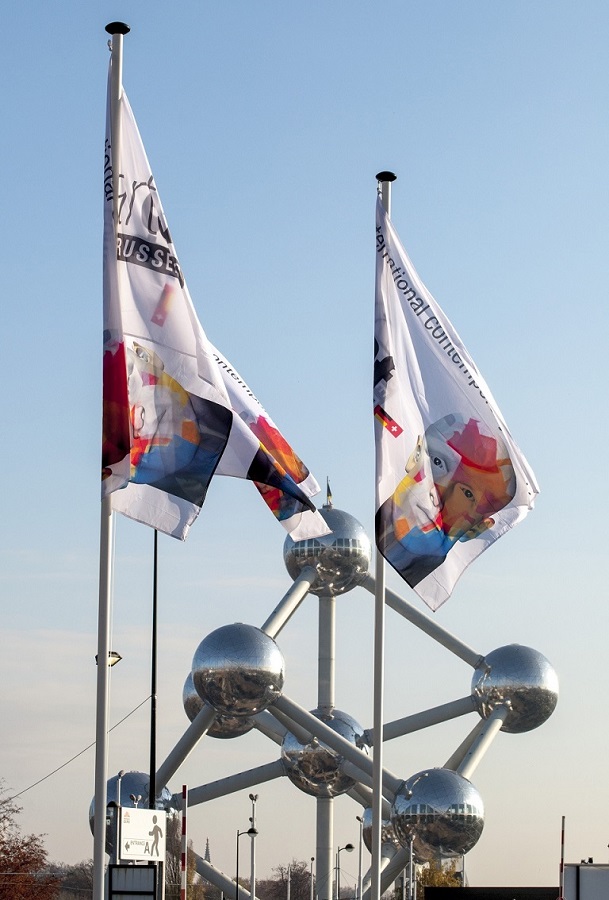 At the invitation of the Van Gogh Gallery from Madrid, the flower painter Marieluise Bantel was represented at the international fair art3f in Brussels.
The art3f took place from 26 to 28 November 2021 in Brussels at the Palais 1 of the Brussels Expo – Heysel. This year's event was already the 5th edition of the fair. For the protection of all visitors, art3f naturally took place under strict hygienic measures so that everyone could enjoy their visit.
With 200 selected artists and galleries and more than 3,000 works of art, this year's edition of the fair was a special event for art lovers. Encounters between artists and the public were possible in many cases.
The Brussels Expo Exhibition Palace was built for the first Brussels Exhibition in 1935. It was later rebuilt for the 1958 exhibition. Since then, it has been modernised several times and is now a large exhibition complex that has hosted various international events for 80 years.
For more information on the fair, please visit the art3f website.