Renowned British designer Suzannah Crabb and German flower painter Marieluise Bantel are collaborating on an exclusive limited edition dress for the Summer season.  Suzannah London is a luxury womenswear brand creating beautiful investment pieces designed to be treasured as future heirlooms and is a regular in dressing younger members of the British Royal Family for moments in modern history, as well as society members and A-list celebrities.  Florals are a huge part of Suzannah's inspirations and so she resonated with the unique oil flower paintings of Marieluise Bantel, reinterpreting the hydrangea motif from her current series of paintings 'The Beauty of Decay'.
All the flower paintings in the series by Marieluise Bantel are oil paintings on canvas. The paintings shows plants in a partial stage of their life, with a luring, iridescent blaze of colour, in the phase of passing. In the process, the flowers unfold their full beauty in a new form – they transform their vitality into fragile grace. This is the inspiration for Marieluise Bantel's paintings, with which she expands the concept of beauty to include the dimension of decay. The artist thus expands for the first time the vanitas motif of classical still lifes to include the concept of noble beauty.
In all the flower paintings, the flowers were painted directly onto the canvas without any reinforced priming. On the one hand, this is a special artistic challenge. On the other hand, it intensifies the naturalness of the flower motifs.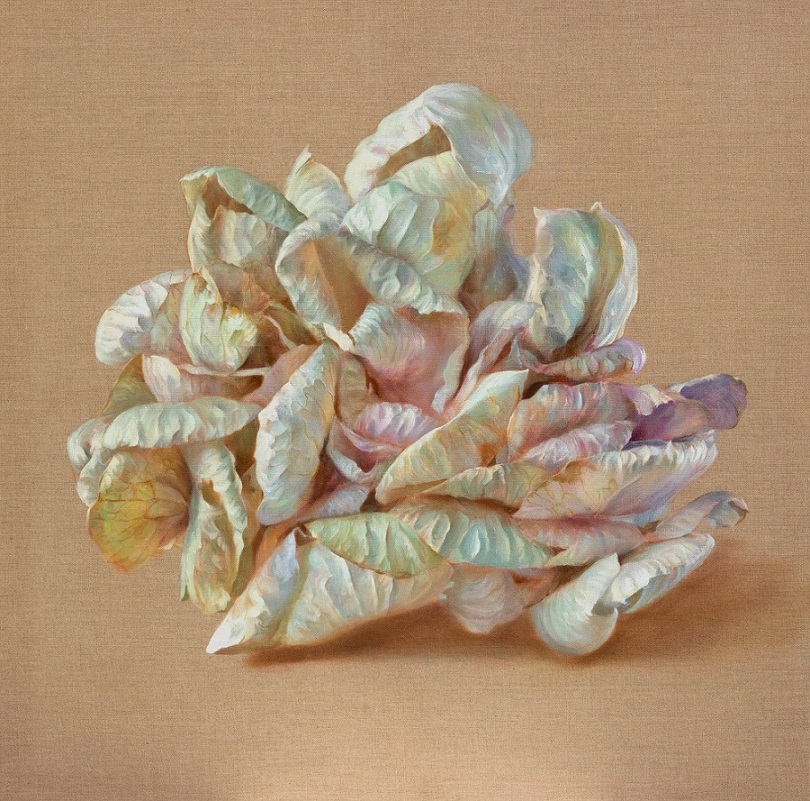 The first dress with the hydrangea motif is called 'Resort Dress in Canvas Floral Navy'. It is made of organic GOTS (Global Organic Textile Standard) certified cotton. The dress is part of Suzannah's second fully sustainable, ethical and environmentally responsible collection. With her high sustainability standards and the naturalness of the materials, Suzannah Crabb brilliantly represents the floral motif of Marieluise Bantel's flower painting. The dress is available on Suzannah's website and in her boutique. More styles are planned and will follow throughout the year.
The Suzannah London brand follows a 'slow fashion' ethos. This means that all garments are made in small, carefully produced quantities and for the most part locally or in Europe.
Related links:
Website Suzannah London
Suzanah London on Instagram