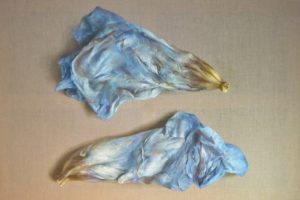 The Staatliche Fachschule für Blumenkunst Weihenstephan is working on an artistic collaboration with the flower painter Marieluise Bantel. The cooperation takes place within the framework of the Werkformen exhibition '22, which is organised by the renowned Fachschule für Blumenkunst. The aim of the regularly held Werkformen exhibitions is the artistic use of floral materials and experimental design approaches. They stand for floral art inspired by contemporary art.
This year, the technical school is collaborating with the flower artist Marieluise Bantel and venturing an exciting joint exhibition project around blue moods. The extraordinary works of the flower designers will be exhibited together with the flower paintings of Marieluise Bantel. Floral still lifes, floral objects and installations will be on display. The floral art highlights can be experienced "live" on site.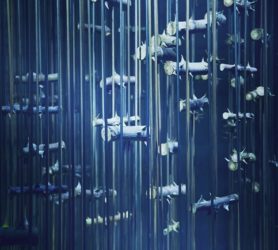 The Werkformen exhibition '22 will be held as usual in the rooms of the Staatliche Fachschule für Blumenkunst in Freising-Weihenstephan.
Opening:
Sat, 03.12.2022, 14 hrs.
Exhibition duration:
04-08.12.2022 open from 10 am to 6 pm.
Venue:
Staatliche Fachschule für Blumenkunst Weihenstephan
Am Staudengarten 6
85354 Freising
Hint:
Register in good time for an individual guided tour (blumenkunst@hswt.de).