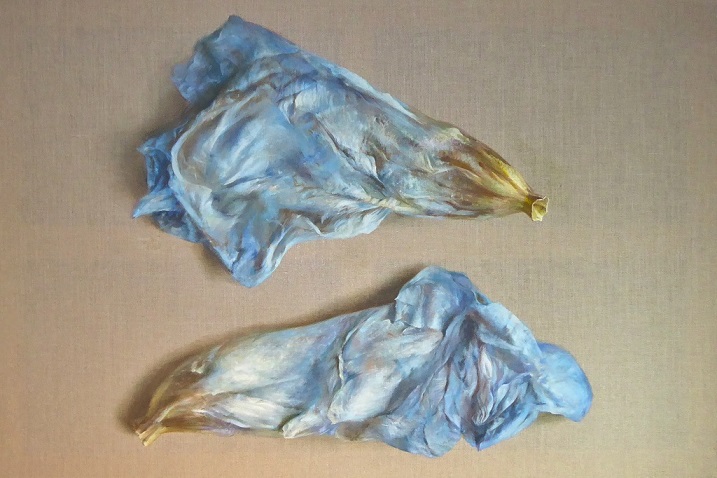 When you hear or read the term "flower art", you are not quite sure at first what is behind it. It can be painted flowers of various styles – from exact depiction to modern representation, almost anything is possible. Flower painting thus offers a wide spectrum of representations and statements. One form of representation with a deeper statement is the series "The Beauty of Decay" (more information). Colours, shapes and the condition of the plant play a role in this series of paintings.
At the same time, flower art can also be found in sculptures or in fabrics and clothes, for example. But it is also what many florists create with their work. An example of this is provided by the renowned Staatliche Fachschule für Blumenkunst Weihenstephan (Weihenstephan State College for Floral Art), which is headed by Jens Gramberg-Madel. The botanical, design and aesthetic aspects play a very important role in the training at this technical school. The examination of nature and the peculiarities of the plant are a focus topic. After all, the essence of the natural material should be expressed. And so a new form of art emerges from the material of flowers, which, like flower painting, can stand in a cultural and temporal context.
A combination of flower painting and floristry in flower art
While exploring the theme of flower art, Jens Gramberg-Madel and Marieluise Bantel got in touch with each other. They realised that there were excellent interfaces for cooperation. They have therefore decided to jointly realise a project for the 2022 Werkformen exhibition at the technical college. The joint exhibition will take place from 3 to 8 December in Weihenstephan. Thus, two art disciplines will be linked via the theme of flowers, which will lead to exciting synergies. However, the flowers are initially only the superficial theme. As challenging art demands, the actual theme goes much deeper than mere representation or processing. The flowers, as the artists' main material, serve as a projection surface for the actual theme of the upcoming joint exhibition, about which more will be told at a later date.
If you would like to find out more about the Staatliche Fachschule für Blumenkunst Weihenstephan, you should take a look at its website (click here).